welcome
makeSPACE invites educators to practice creativity, embrace vulnerability, and rekindle joy in their teaching practices
What is makeSPACE?
MakeSPACE enhances the creative strengths of K-12 teachers and prepares them to integrate research-based artistic and creative practices into curriculum and instruction across content areas and grade levels. MakeSPACE is flexible and supportive by using a hybrid training format of self-guided online courses with a community of educators and in-person workshops and coaching. Teachers develop their own creative practice and adapt materials to suit their unique school context and classroom settings.
Where does makeSPACE funding come from?
This project is supported, in whole, by the U.S. Department of Education, through grant U351D180047 to Inflexion. The previous U.S. Department of Education grant, called ArtCore, contributed substantial materials and insights to the development of makeSPACE. The content of this website expresses the opinions of the key project personnel and does not represent the views of the U.S. Department of Education.
What would I do as a participant?
Participating teachers engage in online self-paced courses, virtual synchronous institutes, optional weekly check-ins, and other forms of sharing across a regional community of practice. In 2021–22, it is possible some potential participants may be asked to be "control" classrooms and receive all of the training and benefits in the 2022–23 school year. It is possible you will receive compensation for extra time spent in training outside of your district's professional development hours.
How does makeSPACE support Social-Emotional Learning?
Trusting relationships and social-emotional knowledge and skills are critical to effective teaching and quality learning. Creative engagement in the classroom is foundational to establish strong relationships, to support well-being of students and teachers, and to foster and put to practice social-emotional skills. Our arts integration strategies for creative engagement make space, literally, for feeling, thinking, expressing, identifying, and sharing emotions through the creative and reflective process in any content area at any grade level. Our approach is the result of 7 years of research and development with more than $4 million of grant funding.
What are the benefits to my students and me?
You'll receive PDUs and, potentially, graduate credit for your course completion. You'll contribute to research and dissemination of scalable innovations that can shape the educational experience of thousands of students and teachers in the future. You will have access to an online community of innovative educators, exchanging ideas and practices. Based on recent research findings, you may also develop new creative capacities, reduce your anxiety about being creative, reduce your stress in facing uncertainty, and gain new skills and techniques to integrate creativity and the arts into your work and life in and out of the classroom.
How does makeSPACE cultivate culturally responsive teaching?​
Creativity and the arts are universal forms of inquiry, expression, and meaning-making across cultures. Different creative and artistic modalities leverage the cultural assets of diverse learners and provide equitable opportunities to learn and contribute for students. We introduce creative routines that help teachers get to know their students' cultural backgrounds. Our trainings introduce teachers to techniques, perspectives, and diverse examples of creative artists and innovators that will enhance the accessibility and responsiveness of their approach.
Who is eligible?​
If 20% of your K-12 students live in poverty according to Census data, your district is eligible to participate in the grant-funded activities. You can find out if your district is eligible by checking the following U.S. Census website.
makeSPACE in action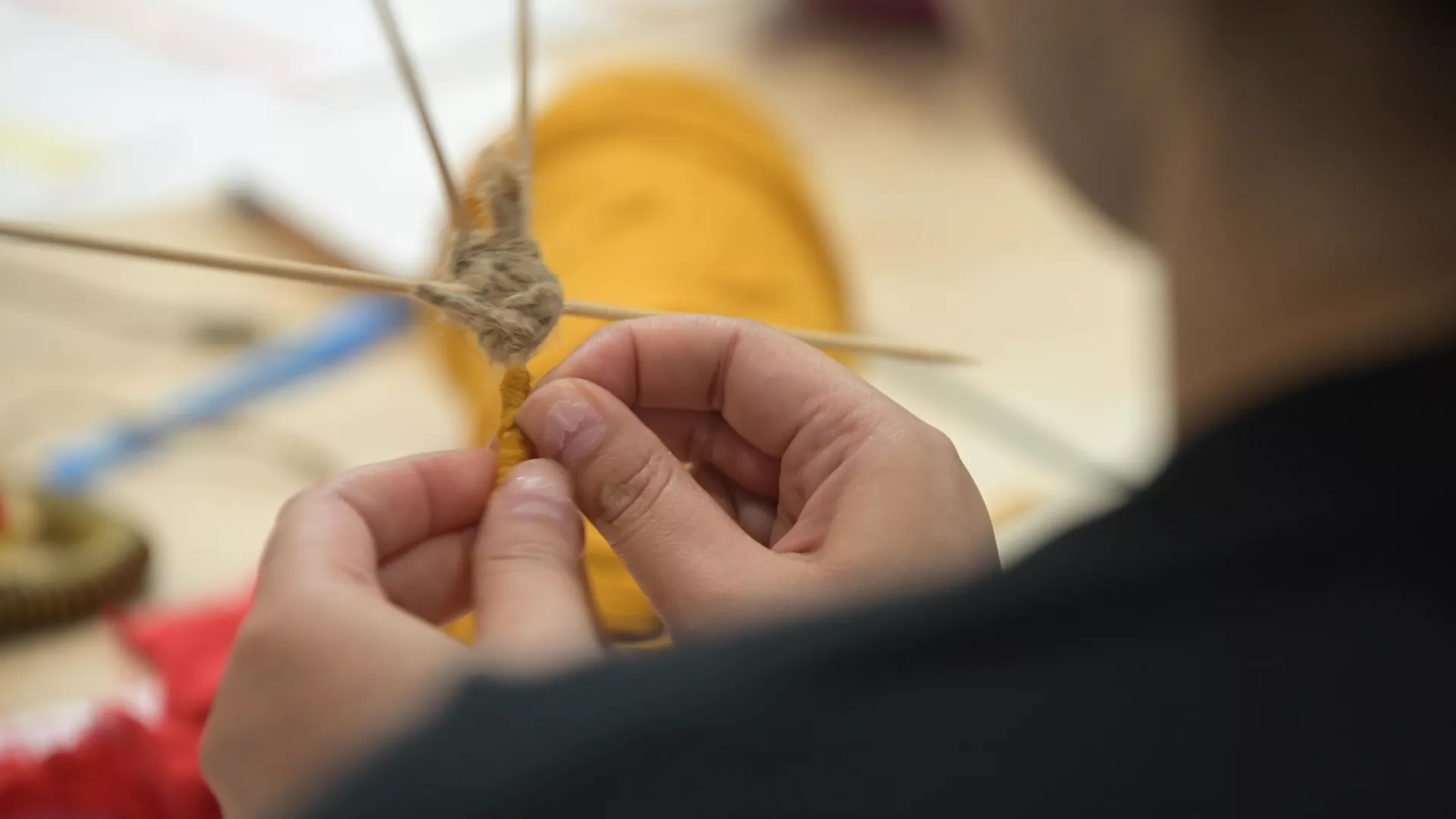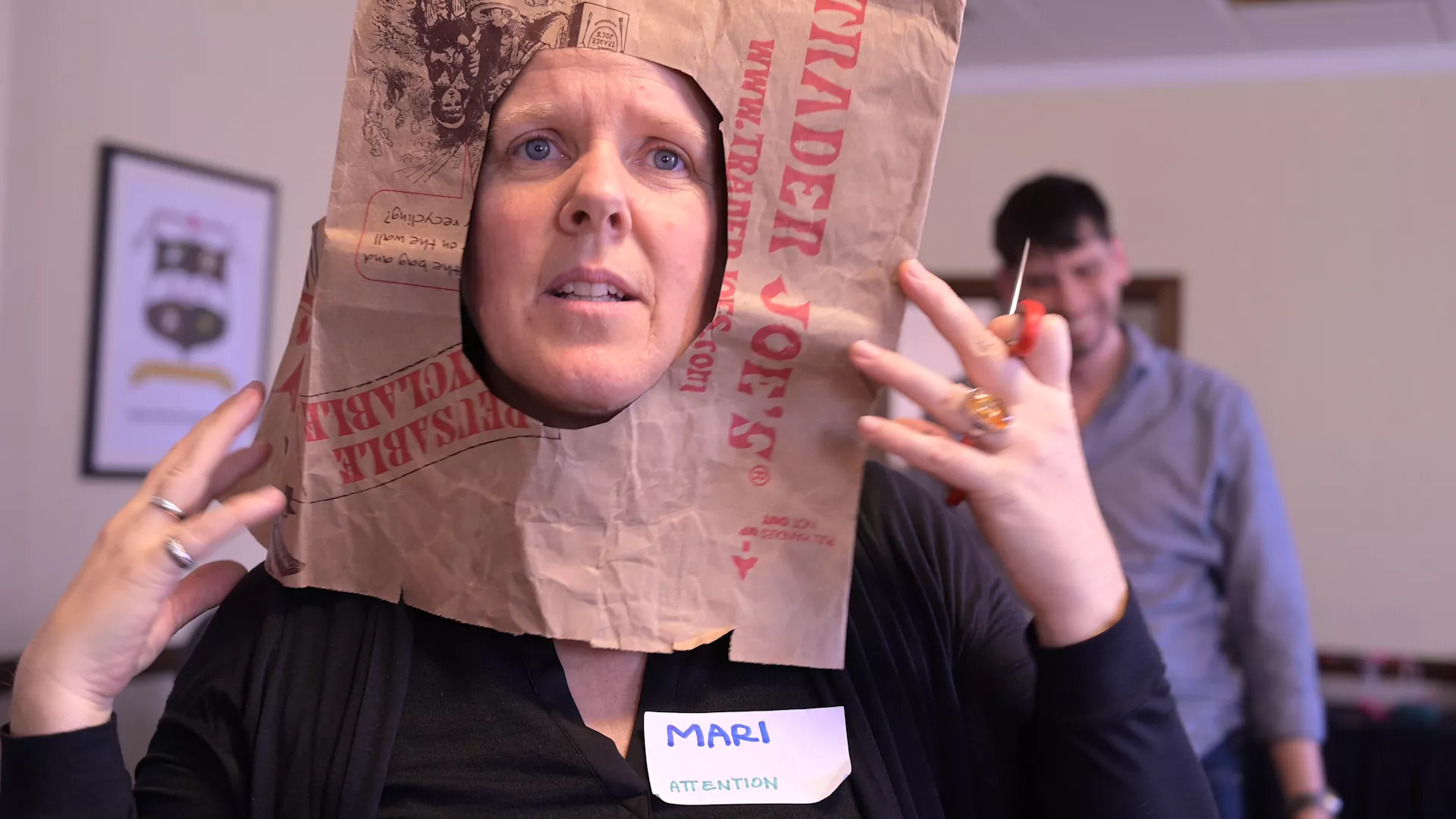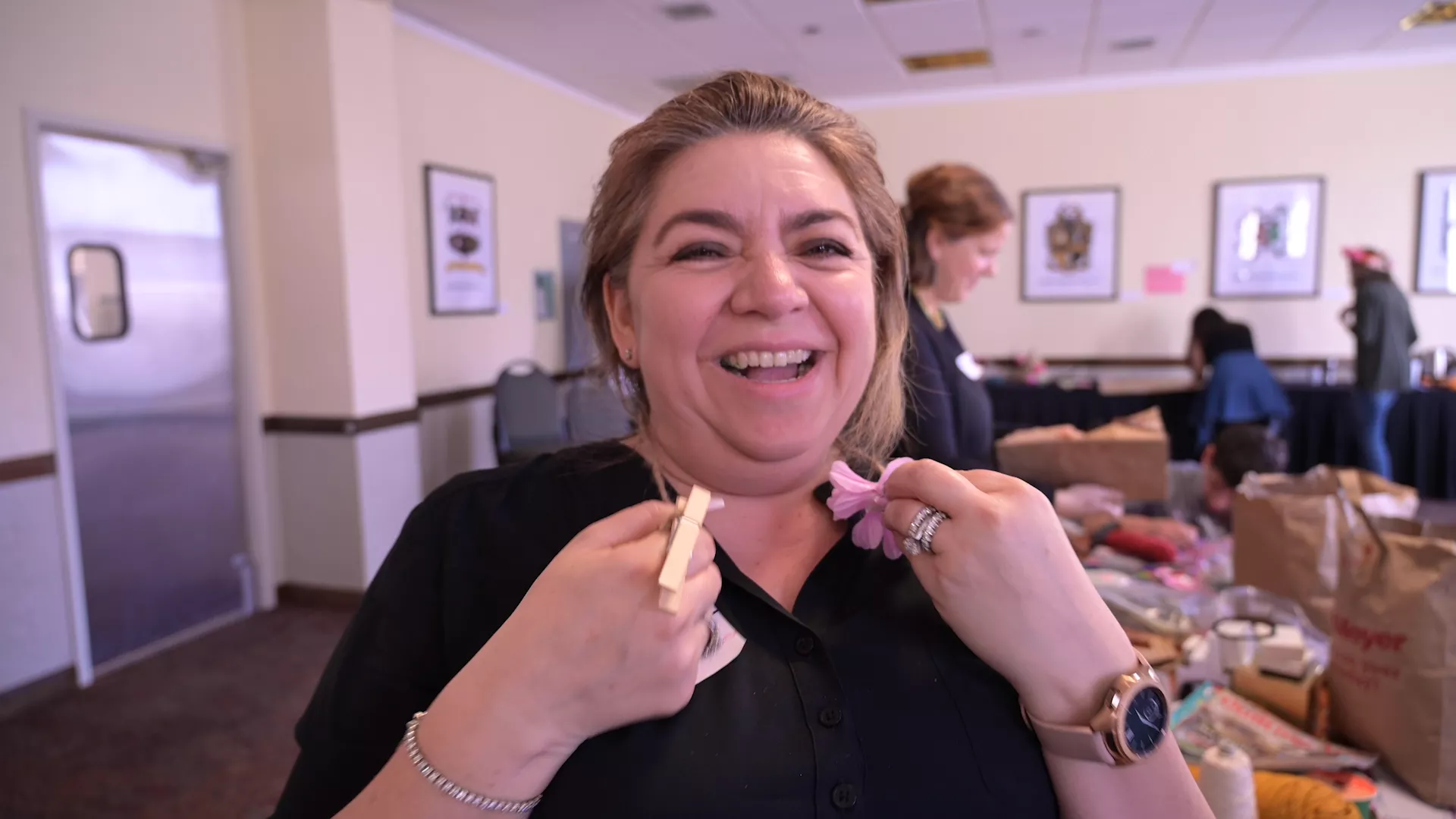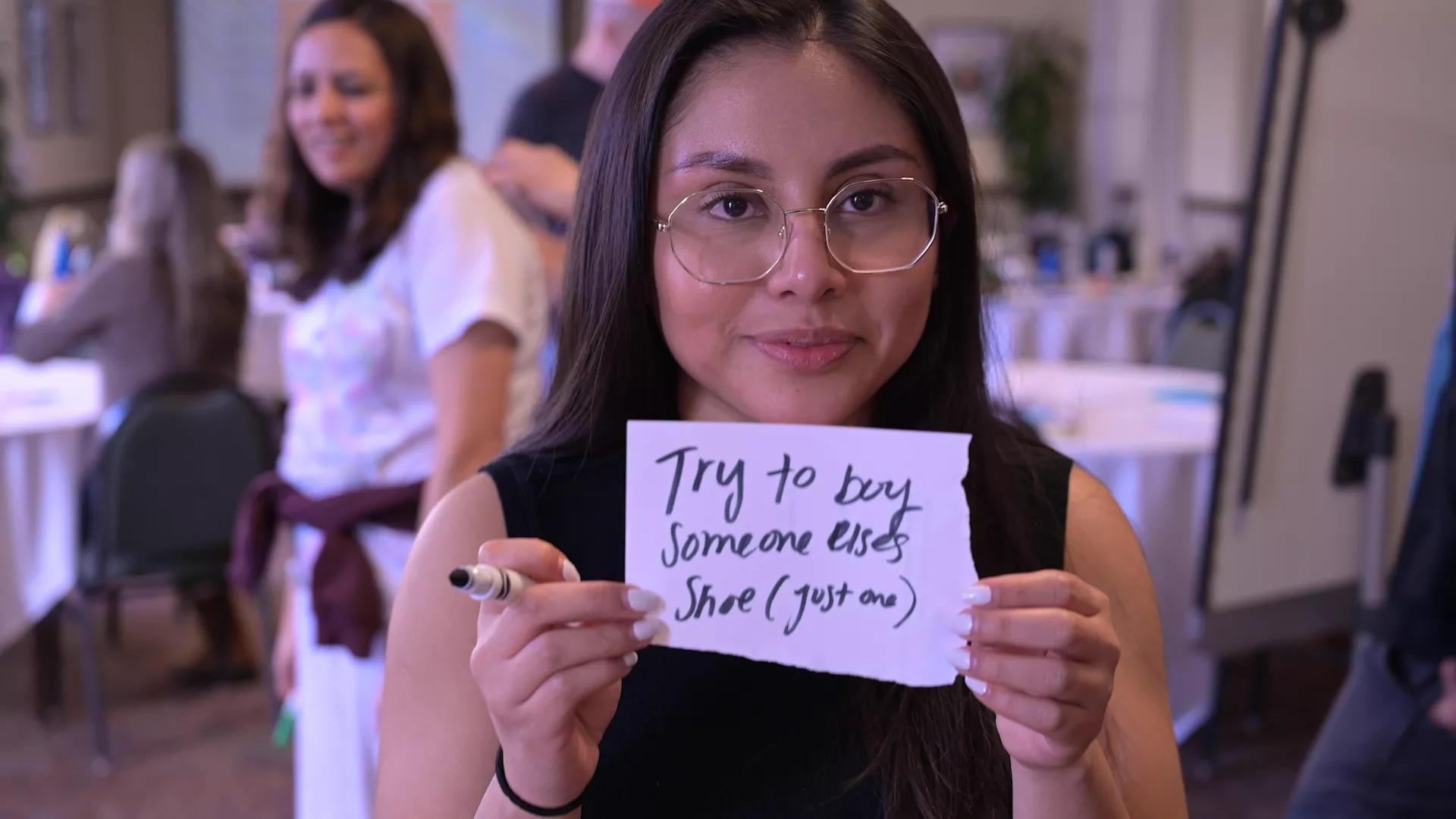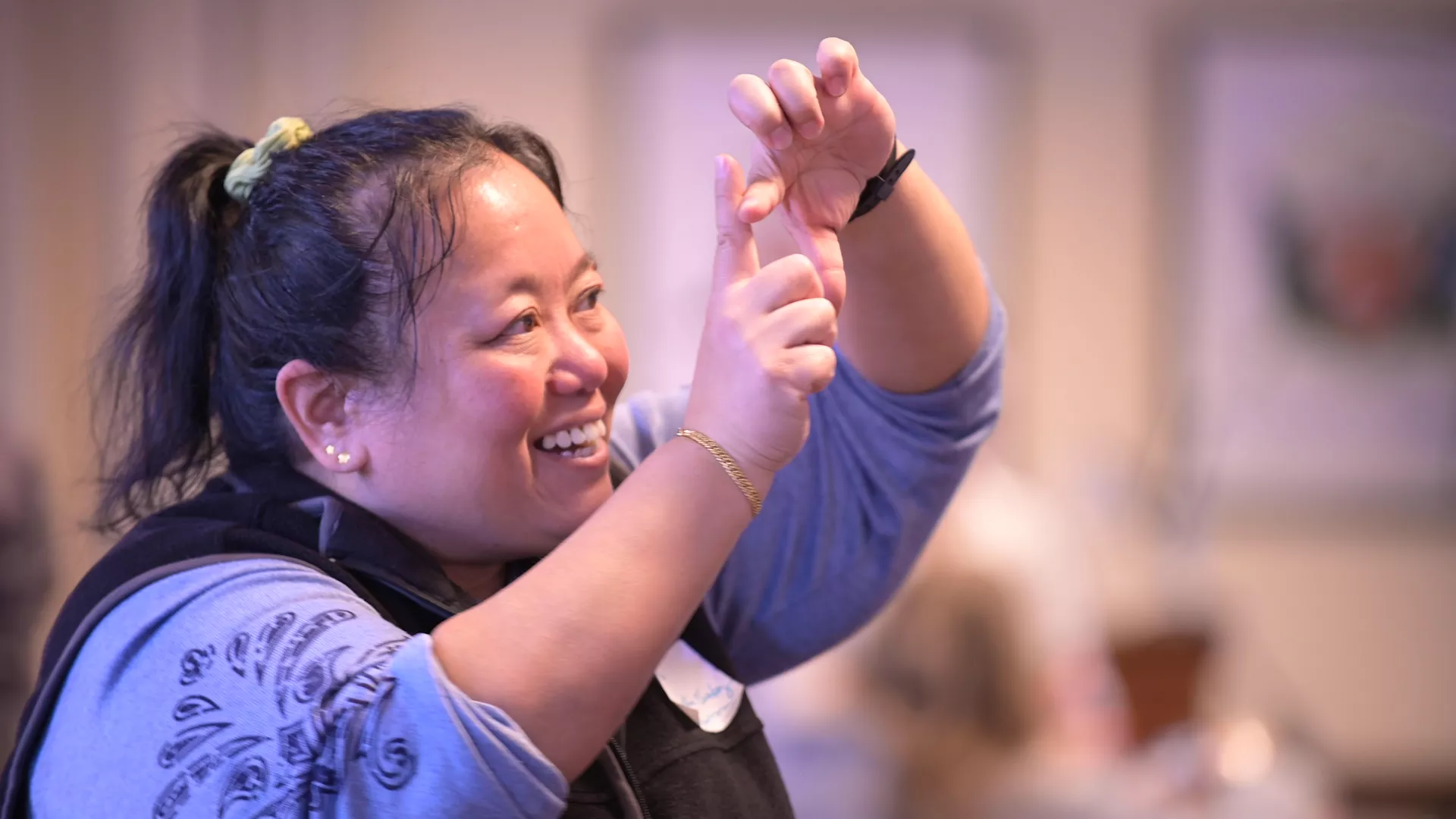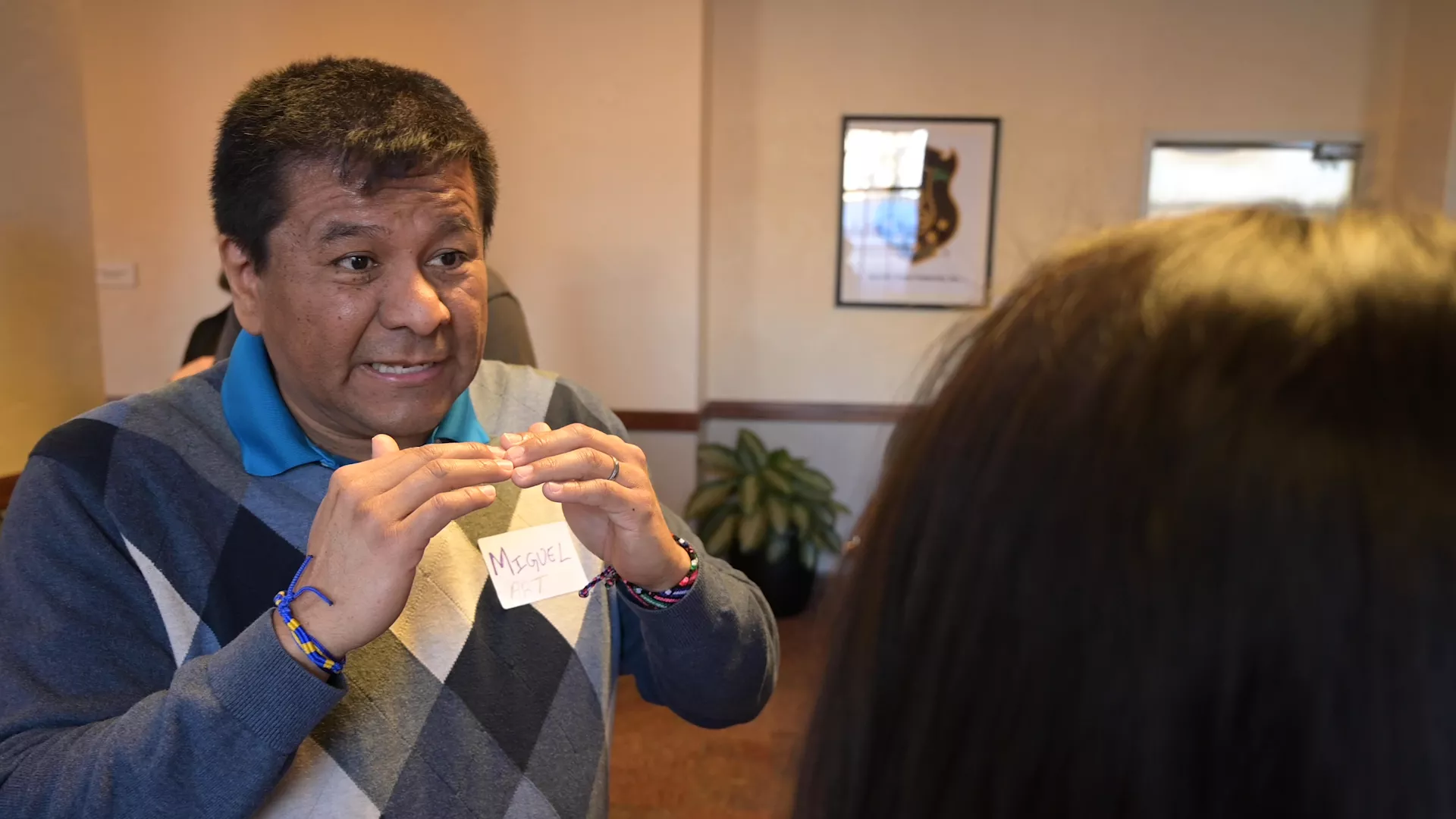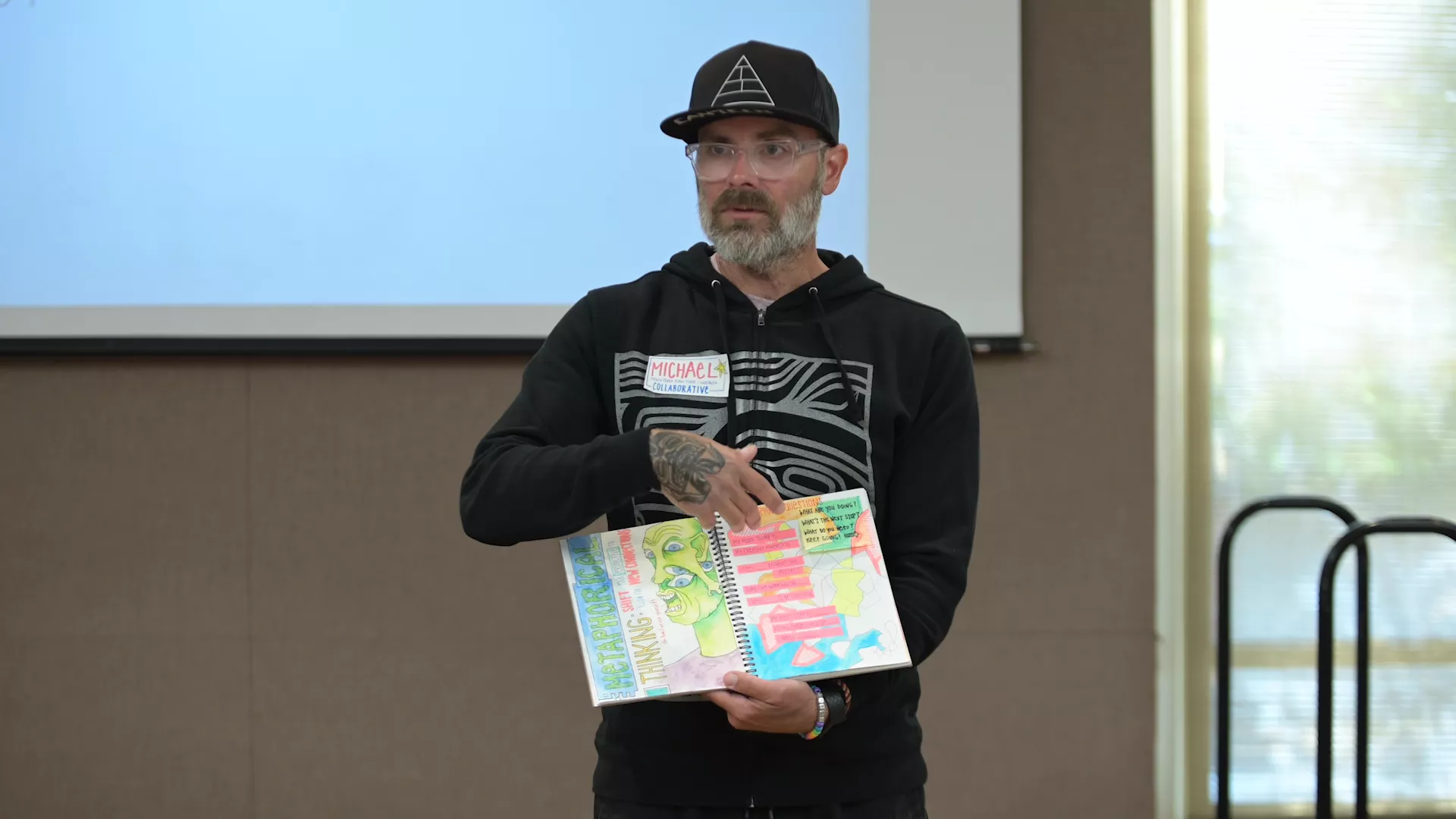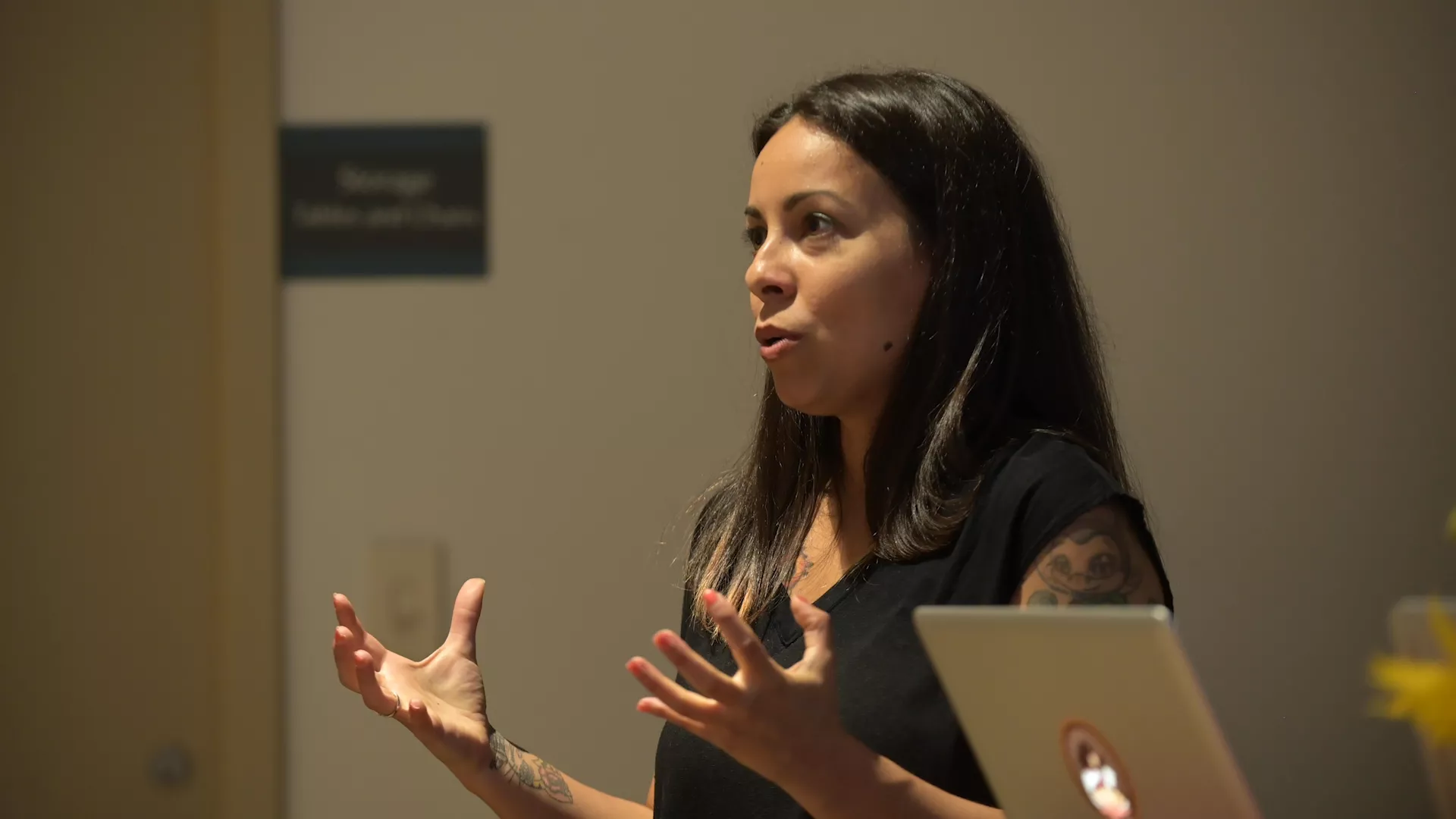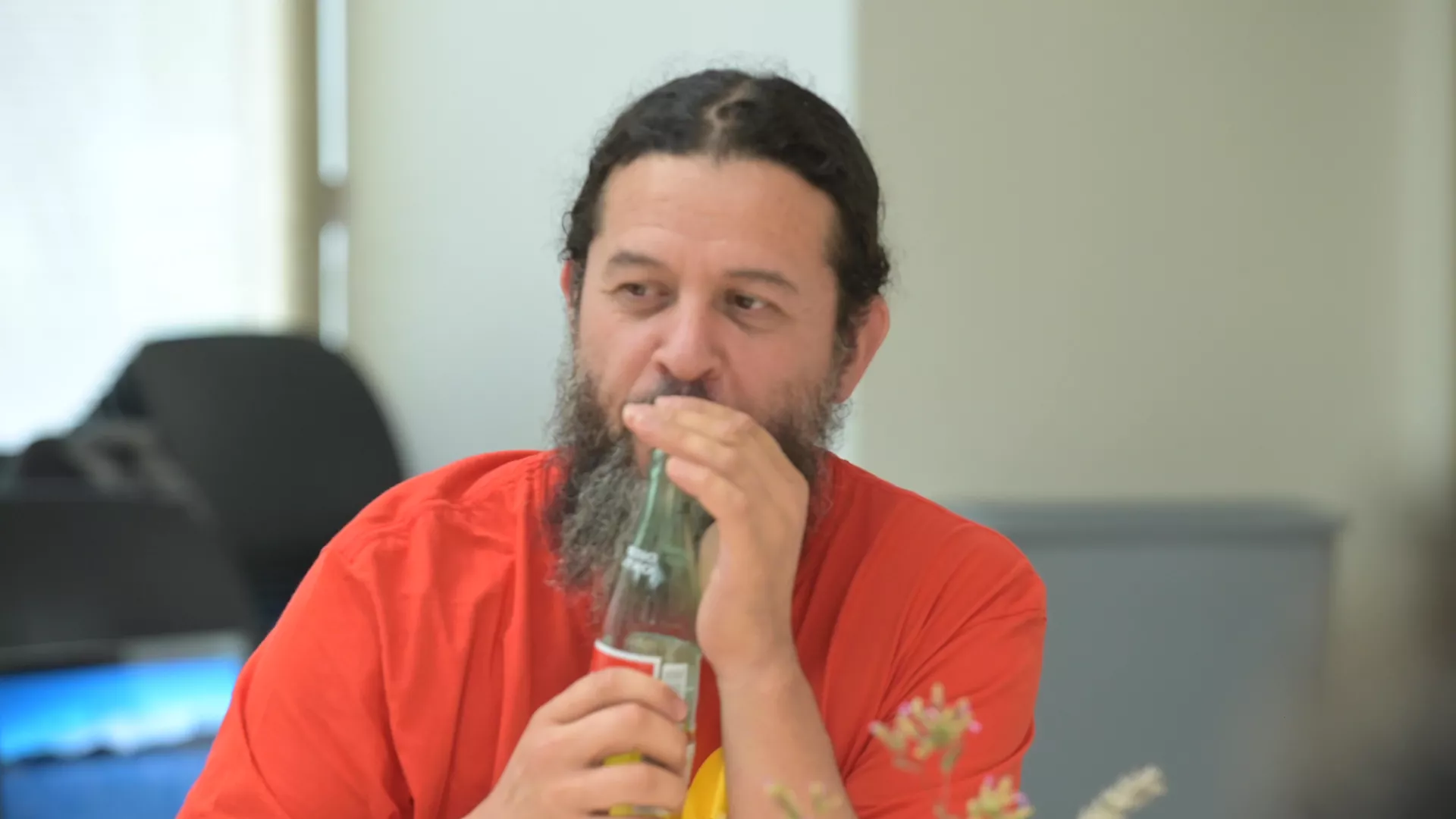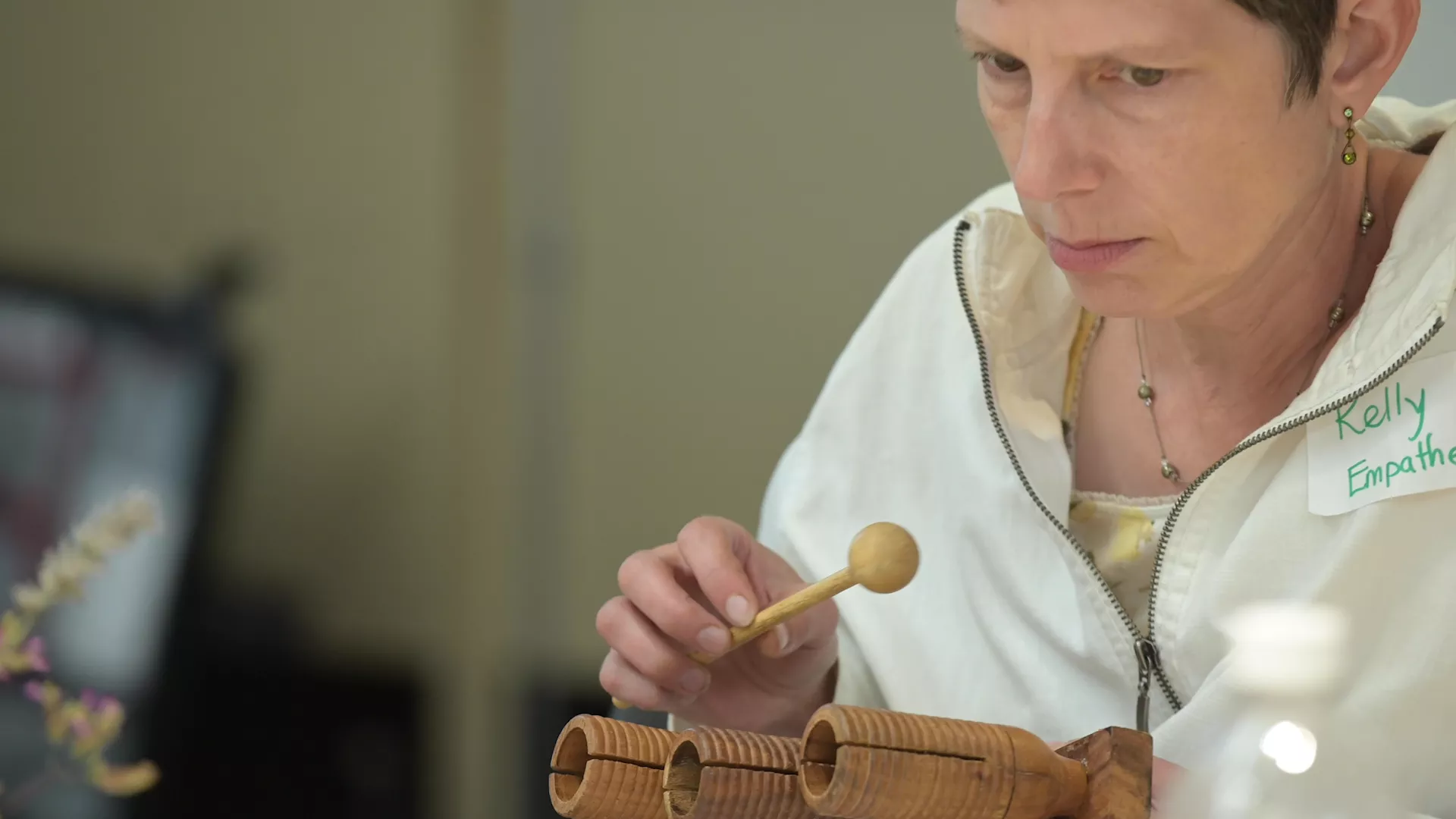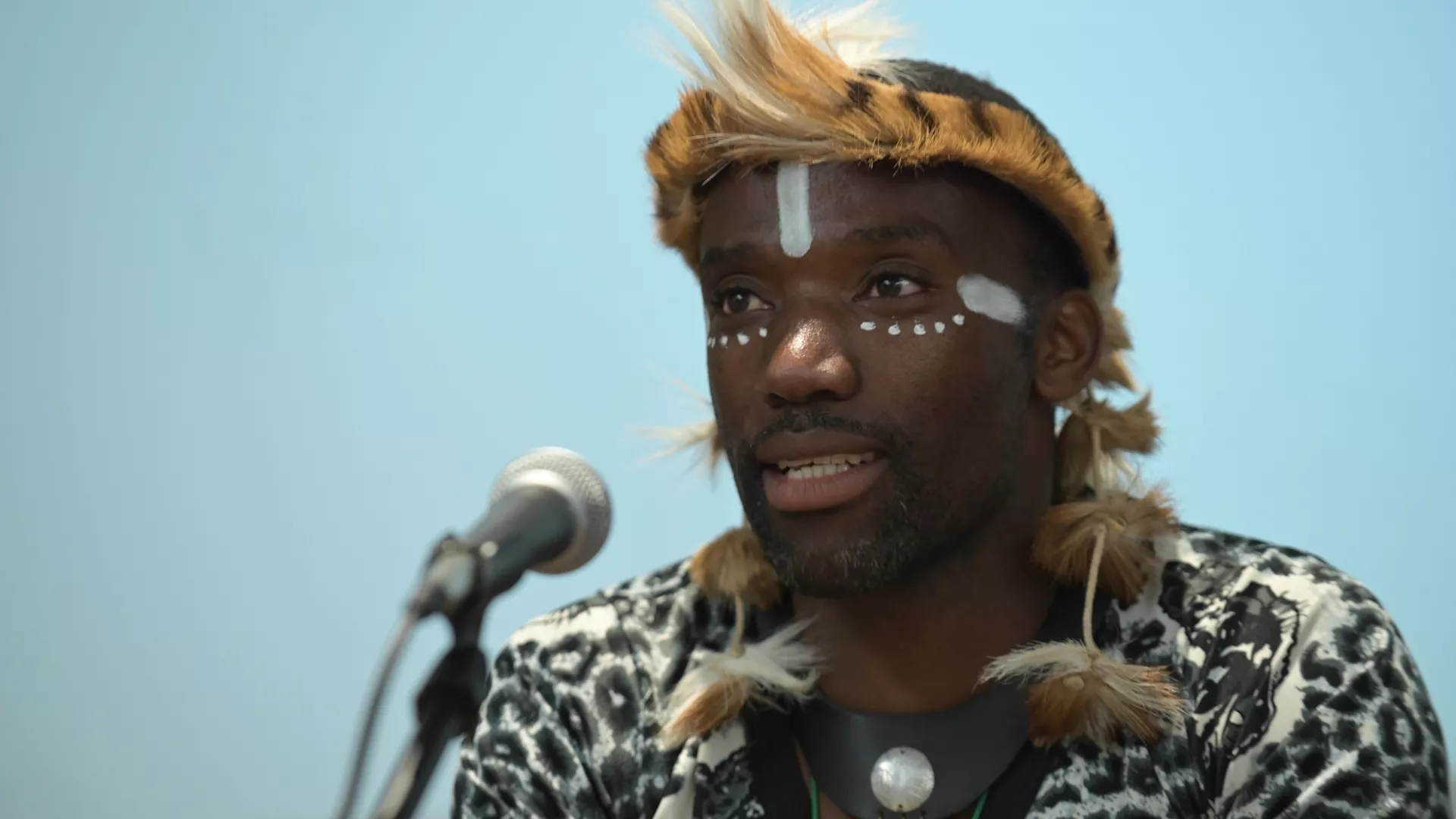 This space is yours
makeSPACE is a professional learning community of people committed to creative learning and arts integration. Teachers are at the center of the collaborative design process. Together, we ideate, experiment, and play inside possibilities. Teachers' adaptations and feedback guide our refinement of all makeSPACE coursework.
Why Creative Engagement?
TEACHERS REPORT FEELING MORE STRESSED AND OVERWORKED THAN EVER.
(RESEARCH FINDINGS FROM 2017 EDUCATOR QUALITY OF LIFE SURVEY)
61%
of teachers reported feeling stressed often or always in their day-to-day working environment
47%
of teachers reported their mental health at work was not good for at least 4 days in past month
21%
of teachers reported their mental health at work was not good for at least 11 days in past month (twice the national average for all workers)
Why makeSPACE?
AFTER ENGAGING IN MAKESPACE PROFESSIONAL DEVELOPMENT, TEACHERS REPORTED:
(RESEARCH FINDINGS FROM MAKESPACE TEACHER SURVEY)
13%
decrease in the stress taken on caring for students experiencing trauma in their classrooms and schools
27%
decrease in the frequency of anxiety experienced facing uncertain and ambiguous challenges
51%
decrease in fixed mindset about the potential for their own creative growth both inside and outside the classroom
Rekindling Joy
At makeSPACE, we believe that educators link our past, present, and future through the students they teach. makeSPACE celebrates this ever-important role by nurturing teacher creativity. Educators with creative confidence and ingenuity set the conditions for empowered and innovative learners to thrive. When teachers facilitate creative learning, they take risks, demonstrate vulnerability, and open up new possibilities for student curiosity and engagement in the world.
When students witness this openness and playfulness in their teachers, they see their teachers anew, as curious learners themselves. By leaning in and being vulnerable with their creativity, teachers model important courage and trust. They offer permission to their students to take similar risks and share their unique creative insights and possibilities. Those possibilities lay the path for a better world. 
MAKESPACE INSIGHTS
on reflection
"Reflecting helps solidify my knowledge or understanding sometimes and helps me clarify my thoughts and responses to things. Rather than learning about something, I am learning about what something means to me. It's like revisiting the neural pathways I just developed to make them clearer and more defined, and less likely to fade away. Like cutting and defining a recently-blazed trail so it can be used more permanently. Here I just made a metaphor."
makeSPACE partner educator